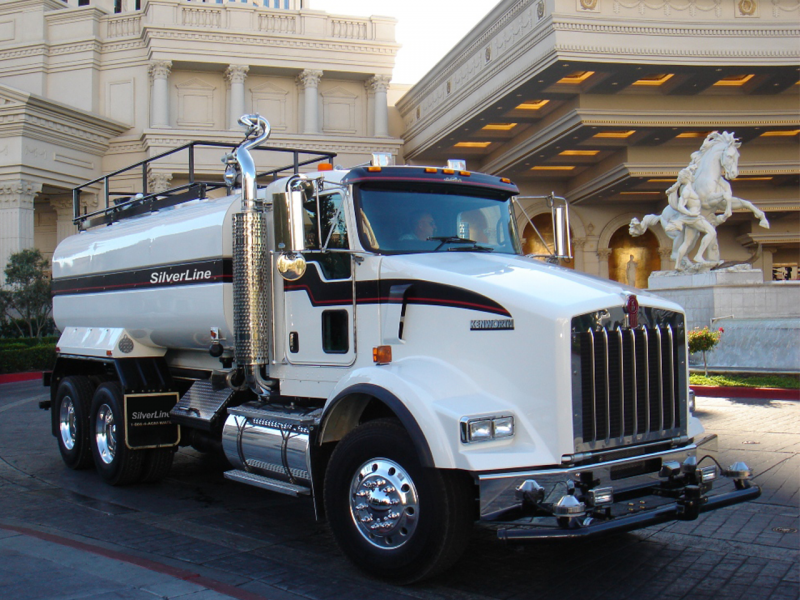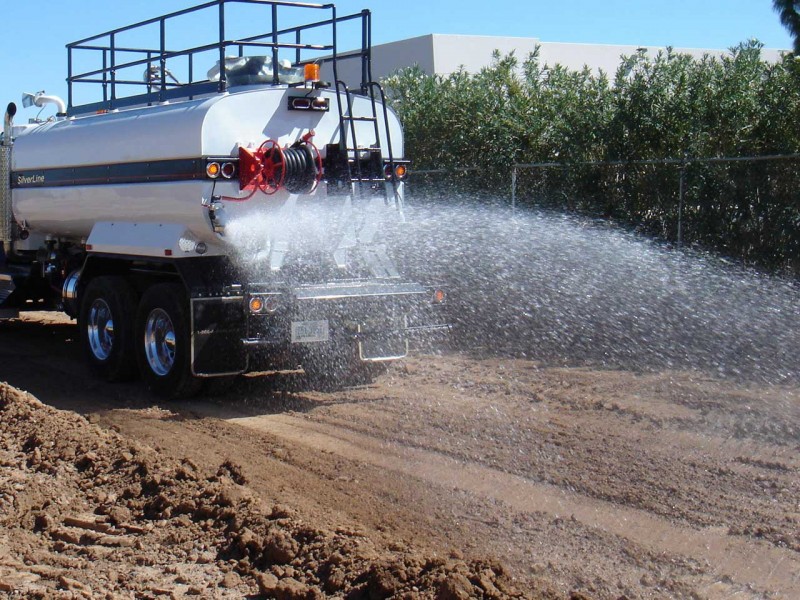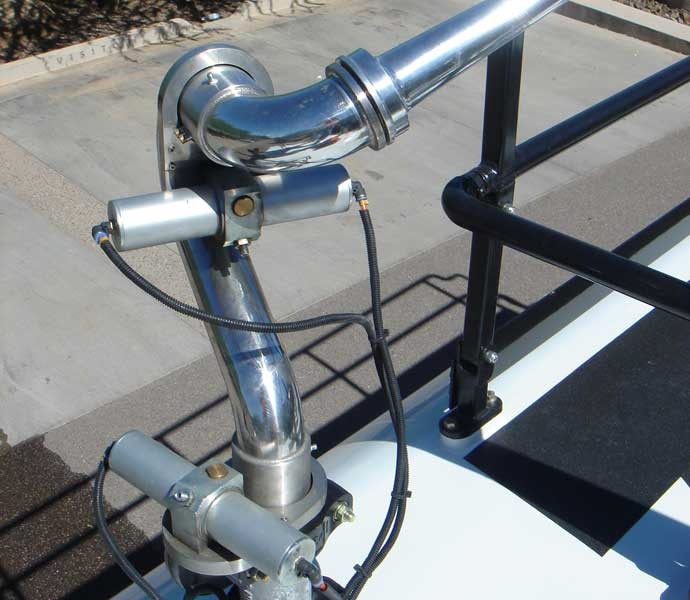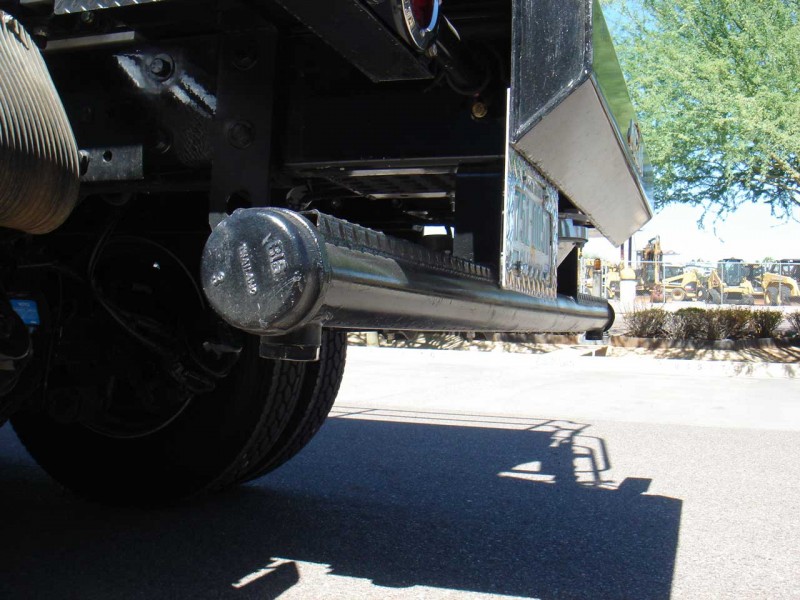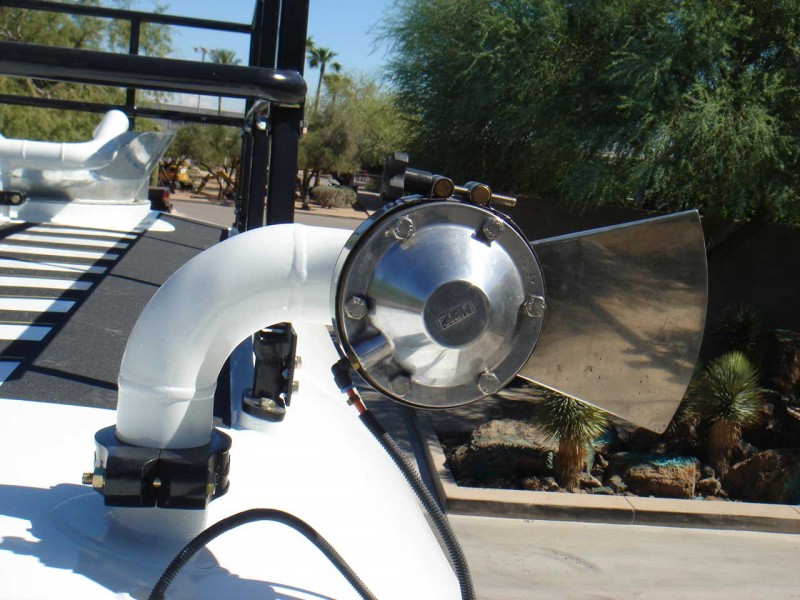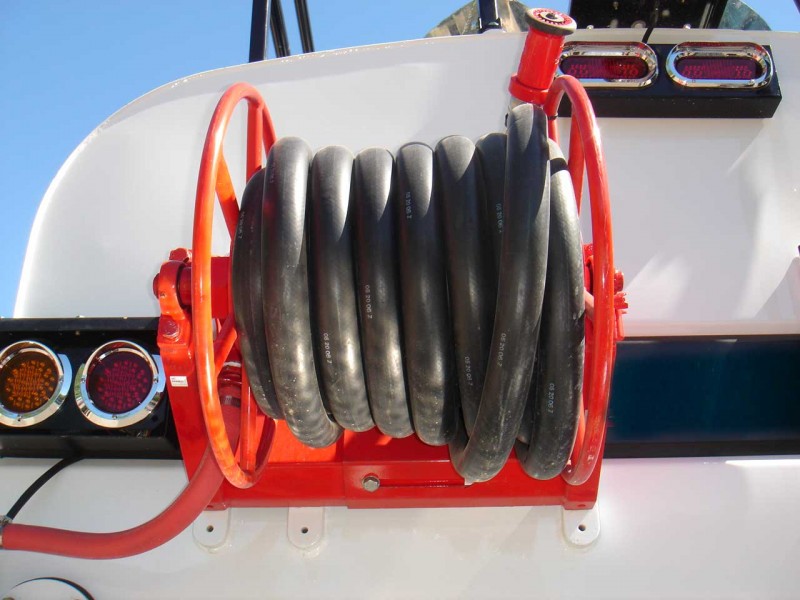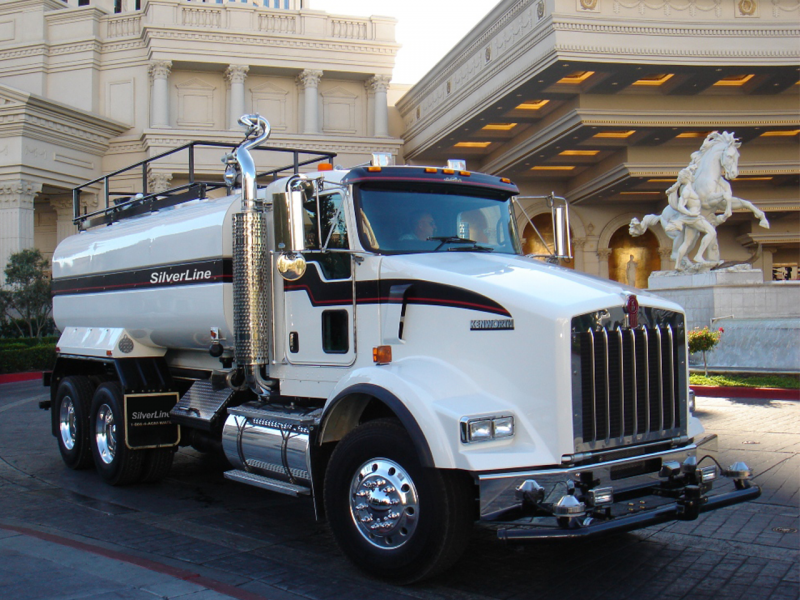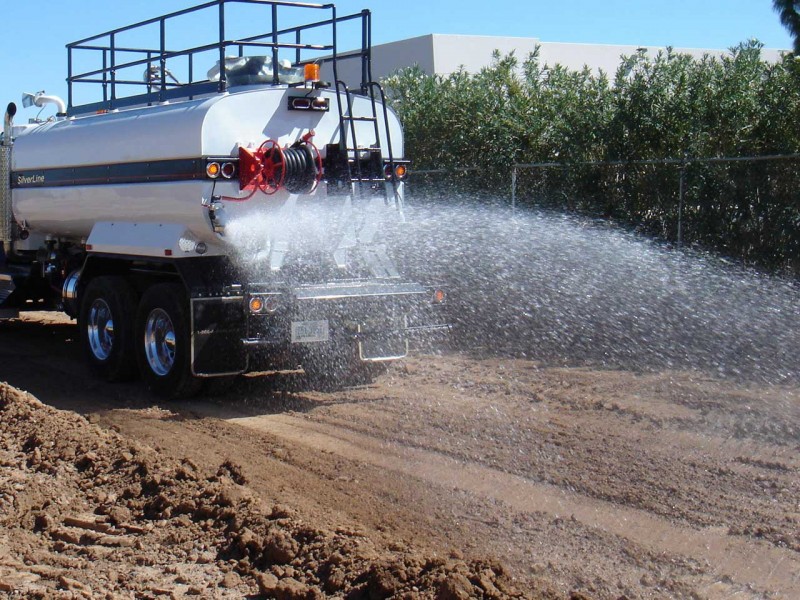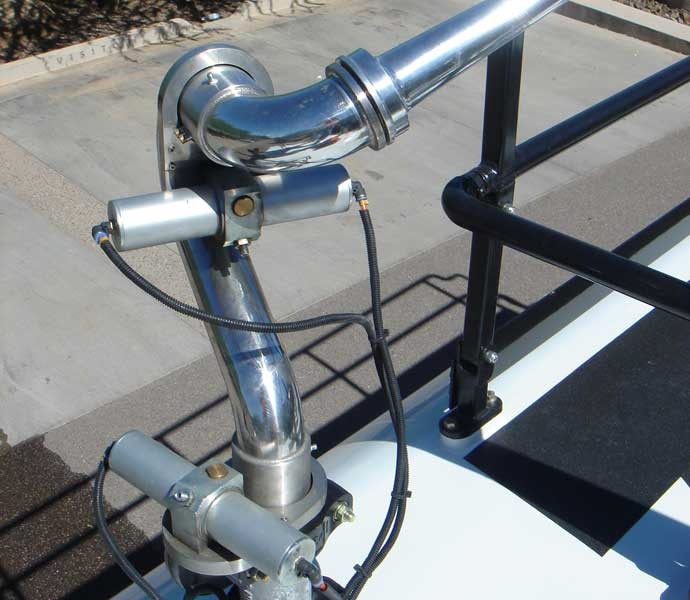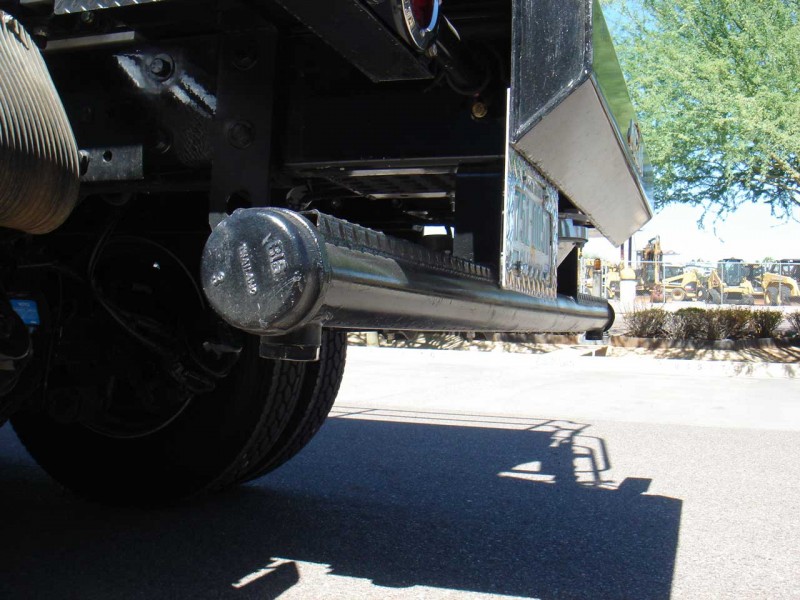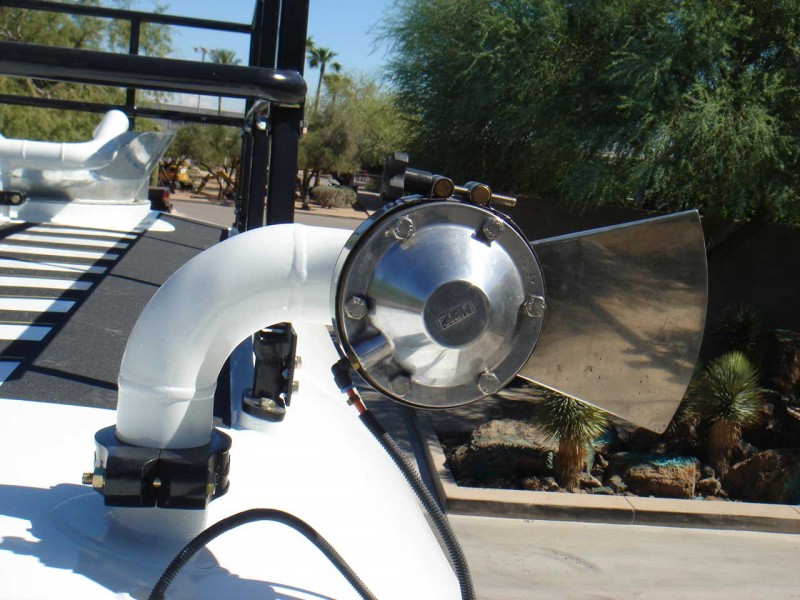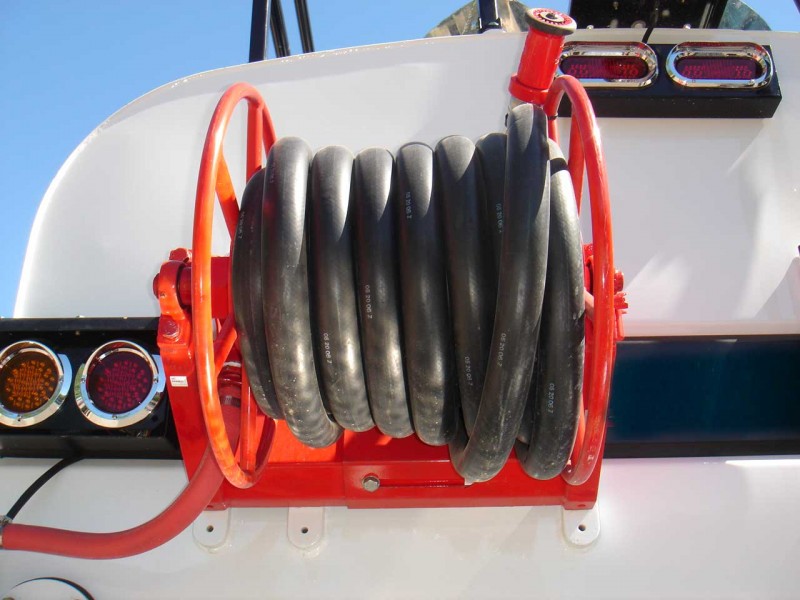 SVL C15LSA
Tank capacity 15,000 liters, Pneumatic operation, Self-loading, Monocoque structure. Lightweight structure with full functions of water spray. Programmable spray pattern.
Description
Additional Information
Product Description
Standard Equipment
Nominal capacity 15,000 litre (4,000 US Gallon). Air lock filling baffle set at 13,000 litre (3,400 US Gallon).
Steel fabrication with integral framework, forming a web type system. Internal baffling with stiffening members directly mounted for maximum structural integrity. Baffles with flow through ports to allow access and counter surge loads.Baffles incorporating longitudinal compartments. Tank shell thickness 4 mm, SS400 plate (Shell dimensions from bottom of mounting rails 4875 L x 2300 W x 1700 H – Fill port height 60 mm). Rolled groove couplings (victaulic type) used throughout.
Approximate weights – shell 2938 kg, total tank 3150 kg.
Rear spray bar with two (2) cast stainless (SUS304) spray heads.
Front spray bar with two (2) cast stainless (SUS304) spray heads. With adjustable mounting bracket, mounting legs removable.
One (1) cast stainless (SUS304) side or batter spray.
Power or gravity fed 'Dribble' bar.
Push Block, adjustable width to suit chassis rail spacing, adjustable horizontal for leveling, incorporating tool box with mesh floor and chequer plate hinged lid.
Detachable steel mudguards (50mm longitudinal adjustment) with left and right hand hose carrier brackets. Anti sail bars and two (2) mud flaps fitted to each mudguard.
Water Pump ISO configuration, 650-850GPM with 100mm suction and 75mm discharge and universal pump mounting bracket. *PTO shaft not included.Tank can be supplied less pump.
Fast fill cubicle located on tank top rear. Removable steel mesh hot dipped galvanized coated screen.
Hydrant fill with anti siphon.
Remote or pond fill.
Water level sight gauge.
Four (4) tank to chassis tie down brackets with springs to ensure secure connection whilst operating.
Cab mounted control system console with individual switches per function, joystick for cannon and floor stand. (Twelve (12) volt electric over air control, all solenoid valves mounted behind side panels of tank, cab control unit, pre wired with master cannon type plug, 12 volt illuminating switches – 10 switches, electric joy stick. All solenoids pre wired and pre plumbed and connected to all valves and cannon, air loom from solenoids on tank to front spray bar installed to tank. All air service lines are numbered 6mm high pressure UV rated spec all air fittings are quick couple type, and all pre installed supply line is 8mm high pressure UV rated spec complete with air regulator and filter.
All solenoids pre wired to a junction box on the tank.)
Cannon stainless – Air actuated with rack and pinion controlled slew, cab operated.
Rear mounted hose reel can be mounted on left or right hand side of tank rear wall. 15m (50′), 25mm (1″) diameter hose with adjustable nozzle, manual extend and retract with reel locking device and storage bracket.
Rear Access Ladder. Detachable from tank, can be mounted on left or right hand side of tank rear wall.
Blasted and painted; all internal surfaces epoxy coated; external surfaces epoxy undercoat and white enamel topcoat minimum of 100 microns cover.
Electrical wiring harness internally routed (through tank) in stainless steel tubing colour coded and numbered with two (2) each stop, indicator and clearance lights.Wiring harness also includes wiring for addition of work lights and rotating beacon.
Operational, parts and maintenance manual.
Additional Information
| | |
| --- | --- |
| Capacity | 15,000L / 4,000 GL |
| Product Type | On highway |